March 25, 2018
Posted by:

opabconsults

Category:

Uncategorized
I met Gbenga Taiwo Bot on Facebook. He passed a comment on one of my posts and since then we became friends. I've met very wonderful people through social media and Gbenga is simply cream of the pack. Last year, I saw him for the first time in flesh and blood when he visited Nigeria. Since then, we've kept in touch. Sometimes last week, he contacted me after reading my article The Interview. He would be in Nigeria and he wanted me to join his team in talking to the final year students of Bowen University, Iwo. He had been conducting Employability workshops for the University since 2013. For the past 5 years, he had been getting Bowen students market-ready. Gbenga is a professional with extensive strategic & operational management experience within the private and voluntary sectors; a facilitator of lectures and workshops in Employability, Business Start-up, Strategic Management & Performance Improvement.I recall in my article that I mentioned the fact that the graduates from private universities that I interviewed actually performed better. Could this be one of the reasons?
So I was at Bowen to honour my speaking engagement on Friday. My topic was 'Wearing The Employer's Hat'. I was asked to speak to the audience from the employer's perspective about understanding job search. Driving through the University, I was very impressed by the greenery. The horticulture was impressive. The environment was very neat. It felt so different from the town of Iwo where the university is located.
After I was invited to the podium for the first session of the day, I introduced myself to the audience. I shared my experience at the first panel interview I attended after national service. The first question I was asked by a lady on the panel was why a graduate of engineering was trying to seek for employment with a bank. I replied by telling her and the other members of the panel that I was trained to have an analytical mind and I am also good with figures. Furthermore, I told them that as someone who understands how machines work, I will be a good addition to the bank if they work with manufacturing companies. I also told them that a first degree was basically just a first degree and that specialization would come later. I was barely 25 years then. At that time, I didn't know if what I said was right but I saw the members of the team nod their heads.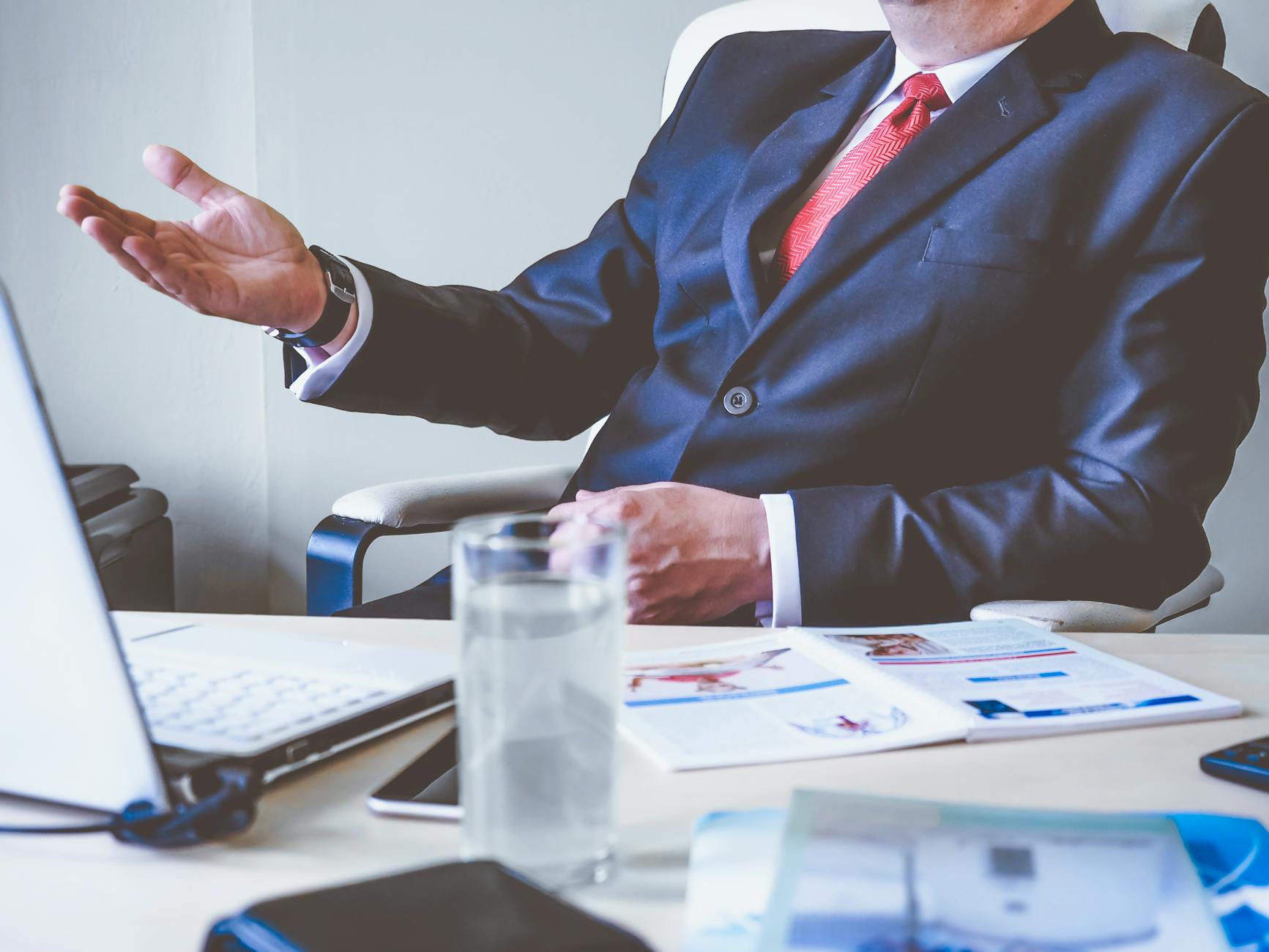 I asked the audience to ensure they communicate in such a way that their goals are in sync with that of the organization they apply to. Through the answers to questions asked, they must demonstrate that they are ambitious, career-minded and have lofty aspirations. I told them that they must show how through their education, they will contribute to the growth of that organization. They also need to demonstrate certain qualities such as leadership and organizational skills to prove that they will add value to the company.
I spoke to them about how their response to questions should show they can serve customers well- especially if it is for a sales role. I explained the 6 pillars of customer service: attitude, interest, action, verbal language, body language and tone of voice. I also asked them to work on developing the ability to think on their feet. I explained the importance of clear communication during interviews. I told the audience how I used to stand in front of the mirror to rehearse speeches so I can improve my communication. I encouraged them to make use of a dictionary to know correct pronunciation of words and also listen to Channels News @ 10 regularly to understand the correct use of some words. They all laughed when I told them I used to speak with a thick Ibadan accent but I consciously worked on myself till I got better.
I explained the need to know about the job roles they apply for before the date of the interview. I also encouraged them to do a research and have some facts handy about any company they apply to while emphasizing the need for them to use their smart phones for their own benefits. I told them punctuality to interview venue is a must as it allows them to take in the environment and be prepared. I spoke about personal grooming- the need to look good and also smell nice. I emphasized about wearing a smile and told them a smile always attracts a smile.
I gave a few suggested interview questions and called out a few students to demonstrate how the questions should be answered. Such questions include: Tell me about yourself, where do you see yourself in 5 years, what can you offer us that other people can't, why should we hire you, tell me about a time you had a goal but you failed to achieve it, what work situation will make you lose your temper and how will your friends describe you among others.
I asked them to use spellcheckers when writing their CV and to avoid submitting photocopied CVs. I encouraged them to respond to a question they don't know by admitting that they don't know the answer but they are willing to find out and they should display positivity at all times. I shared various personal examples during the workshop.
By the time I finished, so many of the students had questions written out for me. I answered a question about the right way or format to write a CV. I responded by saying that though there are various styles and format, most employers are more about the contents of the CV than the style. Someone asked a question about the chances of anyone who had a second class lower degree classification in securing a job. I told them I had second class lower in my first degree and that they had the opportunity to prove that they had more potential packed into them more than the certificate they carried. I was asked about how I coped as a graduate of engineering in the banking sector. I shared my banking school story with them about how I came 5th in our class of 66 when I started my banking career- we were just about 5 that studied engineering in the class of 66 new entrants, about fifteen were chartered accountants, more than half studied banking and finance or accounting and a substantial number studied marketing. They all laughed as I told them my story of how I challenged the accounting convention of debit being on the left and credit being on the right. I asked them to always ask questions, have a curiosity mindset and read widely. I must have answered about 20 questions- what should you do when you can't find a job, how do you react when you smile and the interviewer doesn't smile back, should a candidate gesticulate while answering questions, how do you handle the question of how much you want to be paid, should the candidate tell the interviewer if he has a speech impediment and so on.
I took time to talk to them about volunteering and maximizing their NYSC. I asked them not to see the time for NYSC as free time to be wasted but a period for personal development. I asked them to get involved in extracurricular activities so they can develop teamwork and leadership skills.
At the end of my session, I discussed with a young lady who was the President of the Students Body. She is a student of Law. When I asked her what she intends to do after graduating in a few months, she told me she wants to focus on family law. Her reason was the rising rate of divorce in the society which had now become a source of concern to her. She also said she will go for her Master's degree in Guidance and Counselling so she can help people. I smiled as she spoke to me as she seems to have found her purpose. Bowen University seems to be getting things right with this employability workshop. I understand only 2 Universities in Nigeria currently hold this kind of workshop. How I wish this can be done on a national scale!
I will end this piece by sharing Gbenga's experience on his flight to Nigeria. He engaged a foreigner seated next to him in a conversation about the foreigner's purpose for visiting Nigeria. To his shock, the foreigner responded that he is a carpenter and had just been hired by one of the local airlines in Nigeria as an upholstery fixer. He had seen the job online and he was interviewed by Skype. He showed them what he had done and was hired. He is Chinese. Gbenga said one of his core objectives is to teach Bowen intending graduates over a period of two days how to use technology to enhance their job search to think glocally. That's the word he used- glocally. Think global while acting locally.
CREDIT Bayo Adeyinka